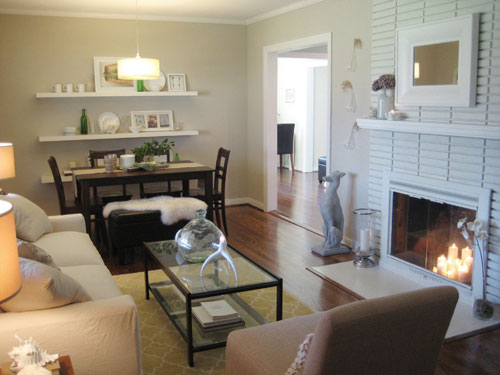 The nesting thing is a problem. I don't have the space OR the budget OR the husband willing to buy buckets of paint to pack away for a future home.
I just don't understand it.
In my current state, there are few things that make me as giddy as a really good home decorating blog, which, considering the fact that I get giddy over finding loose change in the bottom of my purse, is BIG NEWS, FOLKS.
Young House Love
is even bigger news, though, because I fell in love with every room in this adorable home. And immediately declared it to be one of the best decoration/home DIY blogs around, because I am just that discerning.
It's super inspiring, definitely helpful, and surprisingly achievable, which are all very nice things to have in a home blog. And you're probably going to be hopelessly hooked like me.
Don't say I didn't warn you. =)